HEALING THROUGH CONNECTION, ACCEPTANCE & SILLINESS
I know you've been struggling to be heard, seen and understood. You try to be yourself and get shamed, criticized or not even noticed. I created Alive To Enjoy, so you could come home to yourself + create heartfelt connections.
​
I offer a comforting cocoon for people to navigate their inner landscapes with the support of an authentic community. Through self-discovery coaching, welcoming community events and playful yoga classes. I have two podcasts called Heart Snuggles + Hip Hop Heartistry for lots of amazing chats and free wisdom! In my work I love keep it fun with memes, dancing and sometimes silly accents.
"She gave me an opportunity to dive deeper and face some things I am trying to ignore, even though it was challenging somehow she made it a soul-warming experience. You will feel held, able to open up, peaceful, unconditionally loved, welcomed just as your are, not alone, nourished." - Ani
My mission is to lift the world's love vibration, to improve mental wellness, and nurture mother earth as a collective.
My name is Lexy Davis and I'm the founder of Alive To Enjoy. I am a little intuitive fairy, love enthusiast, cuddle bug, heartfelt yoga teacher, vibe curator, podcast host, spiritual recruiter, grounding life coach, 1/2 french Canadian and simply human.
I have so many beautiful emotional wounds and scars that I use to fuel the desire behind my business. My deepest roots within include abandonment, shame, emotional abuse, and lots of death/ suicides in my life. I am eternally grateful for each of them, because they have taught me how to love myself and the importance of meaningful connection. Each of us has our unique stories, each of us faces challenges and we all need more love!!
​
Why do I do this work?
♡ I always felt alone and like I didn't have a space to learn about myself
♡ I want to remove societal beliefs that people aren't whole as they are
♡ Saw a lack of inclusivity in wellness spaces
♡ Give people their power back to live the life they desire
​
I believe love is empowering, health is the ultimate wealth, vulnerability creates connection and gratitude is the attitude.
​
​
ETHOS
There is no room for humiliation, belittling, putting down of others, etc. We have been exposed to enough of that in our lives. You are whole as you are right now + nothing is wrong with you! Healing can be done from a nurturing space where your soul feels like it's getting a warm cuddle.
I believe each of us is our own expert in this life. There are no pedestals here! I see life as a never-ending playground to learn from. We can all learn, teach and grow from one another. I enjoy the outlook of trying everything once, because experiencing is a gift. I seek people who want to grow more wrinkles in their brains.
The weirder the better ;) I accept you exactly as you are! No need to be happy, have it all together, wear makeup, be strong, etc. Just show up in your truth + you're always welcomed.
There's no sneakyness in here (besides maybe some dark chocolate in my drawer). I believe in transparency + creating meaningful relationships. We cannot heal if we don't create vulnerable spaces to trust one another. I walk the walk as best as I can and yes I will make mistakes - we are all huuumannnn!
The wellness space has formed conditions like, but are not limited to: race, sex, class, gender identity, sexual preference, socioeconomic status, and geography. There is a lack of equality to access resources in the wellness space. I aim to bridge the gap and create an inclusive wellness space.
Duh!! We gotta have fun + bring out our inner children for playdates!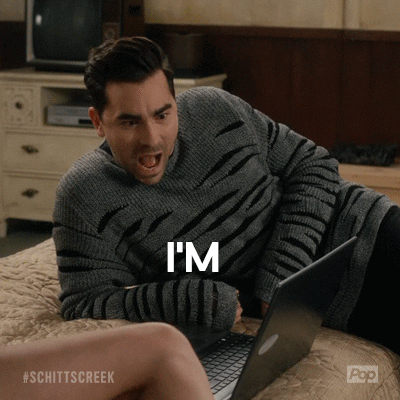 IF YOUR CURIOUS TO LEARN MORE ABOUT MOI
​
I am from Seattle, Washington, born on a farm in New York and went to college in Arizona. I am a nature woman who is afraid of bugs, but will still go backpack + camp! I studied abroad in New Zealand and this really catapulted my self-discovery journey, being so far away from home, with no one I knew. Can we just acknowledge how some of the kindest humans on earth are from there!! I graduated with a bachelor of science in care, health and society and a minor in psychology. I always knew that I wouldn't enter the corporate world and had a calling to go explore. Even though the capitalistic voice in my head, and many people, told me I should get a job right away, I listened to that little quiet nudge inside and booked a one-way ticket to Australia with $2,000 to my name. "Good on ya mate" -- me to me, about that decision! After 6 months of being down there, I decided to go to Bali and get my yoga certification and this was another pivotal moment in my life. That's just a tiny summary of what led me to where I am now, because it would take me an entire book to share my story with ya!
I would have never even dreamed of the life I'm living today a few years ago.
​
Anything is truly possible.
So I'll tell ya a little bit of my childhood. One dreary morning when I was 5, my dad and I woke up to go to the store. As we closed the front door we noticed a note on the outside of the door. I do not remember what it said, but I can still feel that pain in my heart of how it affected me. The note was written by my mother saying she had left us. My Dad and I cried for a week straight. My father recently told me that he had never seen a child so sad in his life that morning. At such a young age it was hard to process and I began forming tall walls around my heart. I was absolutely shattered and had to become an independent little girl. My father was in the construction industry, at the time, and had to work his butt off to support us. As an only child, I became lonely. There weren't other kids in my neighborhood and I didn't have any cousins on my dad's side. I went to a private school, so my class had a shocking total of 5 people.
So as you can imagine I was a very shy child, but had the biggest heart. I used to try and help old ladies cross the street and would make bracelets for everyone I knew. I later realized, as I continued these patterns into adulthood, I just wanted to be loved and nourished. Plus the fulfillment I got from making someone's day couldn't replace any other feeling. I am thankful my altruism stemmed from a young age!
​
Growing up with my bipolar father provided me with thick skin, a fearless attitude, an adventurous spirit and little interest in materialism. On the other side, I felt disconnected from my emotions, felt like everything I did was wrong, struggled to learn how to speak to people gently, was extremely independent, and didn't learn to love myself.
​
Throughout the past few years, I have discovered my deepest rooted fear is abandonment, from my childhood traumas. I realized I kept creating the same story over and over again, because I continuously made that fear a reality.
​
I was abandoning myself.
​
Which also created my biggest set back, my guilt/ shame cycle I was trapped in (and still get trapped in). I constantly made myself feel guilty. If I ate too much chocolate, didn't workout that day, for saying no to going on a date with a guy I didn't vibe with, not responding to a text within a day from a friend that needed me, for doing something fun and not inviting a certain friend, etc. Now I work on letting go of guilt and shame through forgiveness and self-love.
​
Over my lifetime I have been through some experiences like depression, anxiety, fatal car accident, robbery, rape, loneliness, roofied, tough step-parents (alcoholic stepdad and stepmom who hated me), being a single child, bi-polar father, having no money, drinking heaps, eating fast food for every meal, bullied in school, people I love getting cancer, binge eating and lack of a close family. I am happy to say I am so grateful for each of these tough times. They have taught me what I needed and helped shape who I am today. But that appreciation didn't just foster overnight.
​
I have learned to be proud of my stories and the circumstances I have been given. Without shame, I love to share everything I have been through including the nasty and hurtful memories, because I healed from hearing other people's vulnerable stories. I love when people reciprocate this beautiful communication and I can hear their authentic message. Once we are conscious of our stories, we start to notice the patterns that keep coming up in our lives. We observe how we self-sabotage and have the chance for radical self-responsibility. Then we can work on creating the lives we truly want for ourselves, without the chains of the past holding us back!
​
My dream is to bring more love into this world, because there can never been too much love to go around! I really want to bring back strong communities to foster deeper bonds. It is human nature to be connected with each other, yet somehow we have distanced ourselves more than ever. How ironic when we have ample transport and technology to create means of being in constant contact. I believe connections are what make life so fulfilling and meaningful. When it comes to the end of your life, what matters most is the people you love and are surrounded by!
Trigger warning -- I had my first heart shattering death experience in Arizona when I was 22. I was a personal assistant for the gorgeous Dawn (who was more of an adopted mother to me) and she died in a plane explosion with her husband and beloved puppy. Then at 23, I had two friends die by suicide a week apart from each other. At 24 my close friend from Melbourne overdosed after meeting her 4 months prior. Also, I have had a handful of other friends/ fam members attempt suicide. So death is something I have had to face and being able to accept the life/death cycle has helped me heal and live as freely as I do.
​
Take a deep breath with me. Ahhhhh sigh it out. That was a lot.
​
I use mortality to fuel my passion to help others and myself, ensuring we are all living our most meaningful lives. Teaching others how to make unconditional love a lifestyle and nurture thyself naturally, is a dream come true for me :) I love you so much + really appreciate the time you took to read these words from my heart 🥹 May you be blessed with an unexpected miracle after reading this 🤍